It turns out all that lockdown gaming you've been doing is actually good for you. A study released by the University of Oxford's Internet Institute looked at the relationship between time spent playing video games and well-being, and found out it can be beneficial.
At least if you play games that involve interacting with others.
The study looked at industry data from Electronic Arts and Nintendo on time spent playing, and also asked players about their behaviour. The focus was on two popular video games, Plants vs Zombies: Battle for Neighbourville and Animal Crossing: New Horizons .
Among Us is a fun party game with shades of an Agatha Christie mystery
It found that time spent playing games is positively associated with well-being.
"Contrary to many fears that excessive game time will lead to addiction and poor mental health, we found a small positive relation between game play and well-being," the study authors said.
A total of 3,274 gamers were asked to complete a survey designed by the researchers to measure well-being, self-reported play, and motivational experiences during play. The inclusion of the industry data on how long people played added objectivity, as previous research relied on gamers' self-reported play behaviour.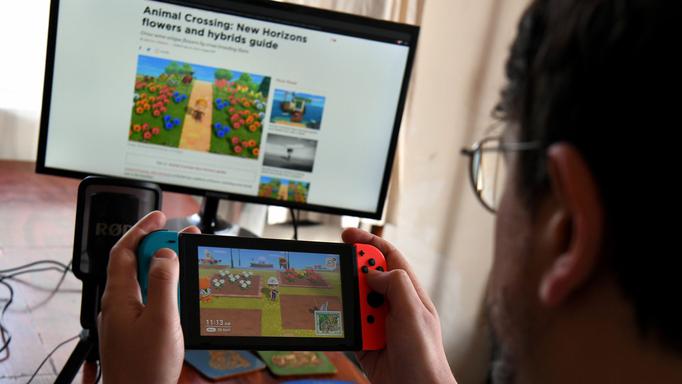 5 of our favourite games to play if you're spending most of your time indoors
The report showed that the actual time spent playing was a small but significant positive factor in people's well-being; that a player's subjective experiences during play might be a bigger factor for well-being than mere play time; and that players experiencing genuine enjoyment from the games experience more positive well-being.
Professor Andrew Przybylski, Director of Research at the Oxford Internet Institute, and lead-author of the study, said: "Our findings show video games aren't necessarily bad for your health; there are other psychological factors which have a significant effect on a persons' well-being.
Self-care tips to help you look after your physical, mental, and emotional health
"In fact, play can be an activity that relates positively to people's mental health – and regulating video games could withhold those benefits from players."
He told BBC News that he was surprised by the result, because 40 years of previous research had suggested the longer people played, the more unhappy they said they were. It could be, he explained, that both of the games in the study have social features, and require players to interact with characters controlled by other humans.
"I don't think people plough a bunch of time into games with a social aspect unless they're happy about it," he said.