You probably don't stop to think about it often, but technology has dramatically changed the way people access information. At one time, families gathered around the TV to watch shows together, and before that, they gathered around radios and told stories around the fireplace. But one of the biggest changes to information consumption has come in the way that people get their news.
As a longtime TV and radio reporter back in the '90s and 2000s, I experienced this shifting landscape myself. I started out as a teleprompter and camera operator, before eventually moving to writing and reporting in a newsroom that hadn't even started using digital video yet. By the time I began work at NBC Bay Area in 2006, millions of viewers had already completely moved on to the internet instead of turning on the TV each morning. That shift has only progressed in the years since, with live TV's audience continuing to shrink.
At first, the growth of the internet as a disseminator of news seemed only to mean online duties added to journalists' daily routines. However, over time, it's meant a fundamental change in the formatting of broadcast news and has also changed the way consumers expect to get their information.
"Traditional TV news may not exist in 15 years' time, but media audiences will continue to crave real stories," says James P. Mahon, news reporter at Chattanooga, Tennessee's WDEF News 12. "It'll probably be on a cross-platform basis, with bitesize stories, in a visual and engaging manner in real time. Our transition to Periscope and Ustream shows how news is not relevant to an audience at 6 p.m. when it happens at 2 p.m. They want their Twitter and Facebook feeds fed. And why shouldn't they? Millennials are on their phones hours a day. Many choose to buy Wi-Fi packages and not cable."
Changing Newsroom Tools
As much as consumers have changed the tools they use to get information, newsrooms have changed the tools they use to present the news and gather it. Facebook and Twitter have become heavily ingrained in the process.
"My bosses know that the actual newscasts are very important, of course, but in the age where information can be disseminated quickly, there's no better tool to do it almost instantly than Twitter, Facebook, or our website," says Will Tran, reporter at KRON 4 TV in San Francisco. Tran is a gregarious morning reporter who starts his workday at 2 a.m., gathers news, and presents it on the 5 a.m. morning show. He's taken a liking to social media outlets and posts every day, injecting humor into his updates.
Tran is clearly hopped up on caffeine for this update.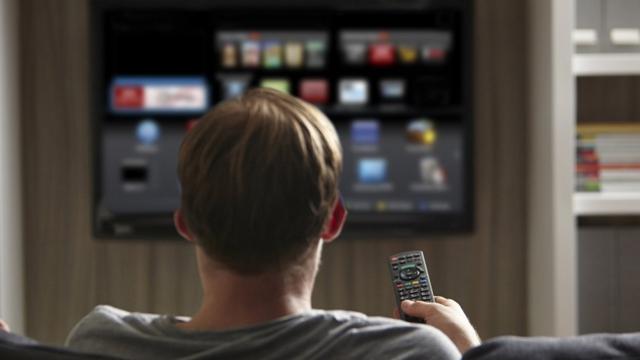 "No one is going to wait around anymore for the 5 p.m. newscast to get a breaking news story that happened at noon or 1 p.m.," Tran says. "Stations know that. I know that. Everyone knows that. That's why it is crucial to also be a heavy hitter on social media. I used to be teased by friends from other stations on how relentless I am at tweeting and FB'ing. But my comeback is always, 'Well, your station also follows me on Twitter, so I guess they see value in what I'm doing!'"
Live Streaming
Stations have also jumped onto increasingly popular live streaming apps, which they use to disseminate information to the often-younger demographic that heavily populates those services. Platforms like Periscope, which allows people to access live video from users around the globe, have become an integral part of the news gathering process, especially at TV stations, which can use the feeds on the air.
"We use Periscope and Ustream on a weekly basis," Mahon says. "During breaking news and extreme weather situations, we can bring emergency press conference info straight to the viewers who need it."
Personalized News
Streaming services have also emerged as an example of how consumers now expect a personalized experience when viewing content online. "Roku, Hulu, and Netflix are changing the way we engage audiences and provide them with a niche personalized version of what they want and when they want it," Mahon says.
At one time, journalists merely strove to serve a local audience, delivering news specific to the broadcast area. This meant putting together a few newscasts each day that were viewed by everyone who tuned in. However, technology has given businesses the ability to learn about website visitors and deliver information specifically targeted to each person's interaction with a site. This has made it more difficult for information to be delivered in a one-size-fits-all format. As personalization becomes more prevalent, news outlets will find new ways to deliver content specific to each visitor's personal interests.
The Business Connection
Businesses can learn from the change in consumer information consumption. With online marketing now exploding in use, businesses must be strategic in the way they reach out to consumers, ensuring their efforts are as effective as possible. Just as the internet has broadened the reach of local news outlets, it has widened the audience for businesses of all types.
"Modern media and marketing specialists need be aware that their digital footprint is not limited to a readership or viewing area," Mahon says. "Content should be spread far and wide, and you must pull in an e-audience through mobile platforms."
With wearables promising to make consumers even more mobile-driven, it's important that news outlets and marketing specialists adjust their messaging formats. Consumers are growing to expect information to be delivered in a concise, personalized manner. With competition for attention so fierce, it's important that marketers and journalists meet this need to connect with audiences.